Party Decor To Make Your Event One-Of-A-Kind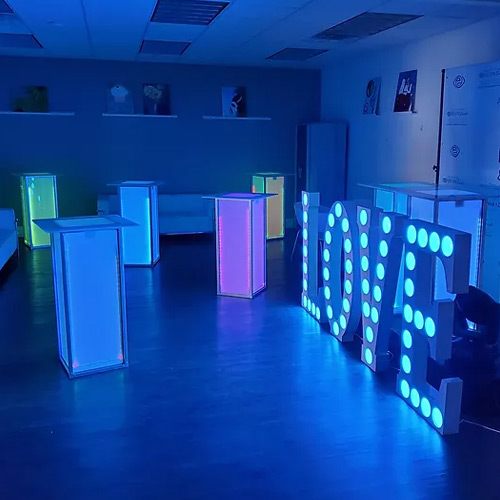 While the guests of any party are what truly make it, it can help to have some fun decorations, too. Let EYE to EYE Events provide your next celebration in Caldwell with a showroom and in the the Tri-State area with the party decor it needs to stand out! It can be tough for anyone to have a good time in an undecorated room-- a party atmosphere is necessary to bring out the fun and excitement of any event. With help from our event planning team, you can get a variety of luxurious and bright decorations that will turn any room into the perfect place for a party to start.
Reach out to EYE to EYE Events when you're in need of party decor for your next wedding, prom, sweet 16, or any other special event in your life. We're the experts in event planning for Caldwell with a showroom and serving the Tri-State area. It's our goal to make sure your next event is unforgettable, right down to the decorations!
Special Event Set-Up & Breakdown Services
When you're throwing a party or special event, you know that setting up and breaking down all of your decorations, DJ & lighting, tables and chairs, and more is the toughest part. Especially after partying the night away, the last thing you want to do is spend more time cleaning up after. Luckily, EYE to EYE Events offers event set-up and breakdown services that will make it easier for you to enjoy yourself. Showing up early to put everything up and staying late to take everything down isn't just a burden-- it can be exhausting! You'll need all of your energy to host your party and hang out with your loved ones, so let us take care of the logical stuff. We'll make sure all of your party decor is up on time and taken down as soon as the last guest leaves. Then all you'll have to do is party and head home later to relax.
Choose From Our Selection Of Party Decorations
Whatever kind of party or event you're throwing in Caldwell with a showroom and in the Tri-State area our team provides, we've got party decor for you. Take a look at our selection of party decorations that will take any venue to the next level:
LOVE Marquee Letters: If you're hosting a wedding or even a vow renewal, this bright marquee of our favorite four-letter word will let everyone know the reason you're gathered together.
LED Cocktail Tables: It's important to have somewhere for your guests to put their drinks when the dance floor opens up, and our LED cocktail tables are the perfect solution. You can pick the colors of each table to personalize your atmosphere.
White Plush Sofas: Having somewhere for guests to kick back and relax is essential for any party. Our beautiful and comfortable plush sofas are perfect for quieter sections of the venue to let your guests mingle.
---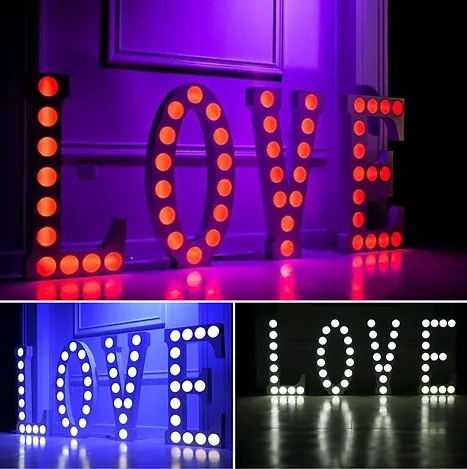 LOVE MARQUEE LETTERS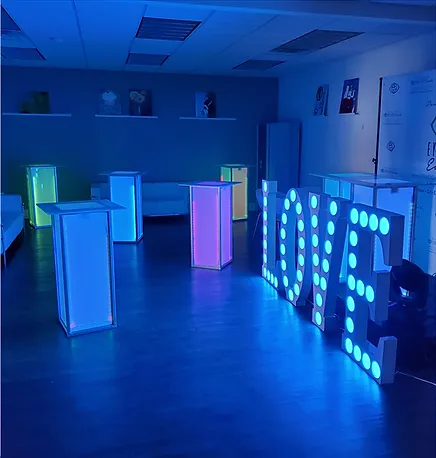 TURN ANY ROOM INTO A PARTY ATMOSPHERE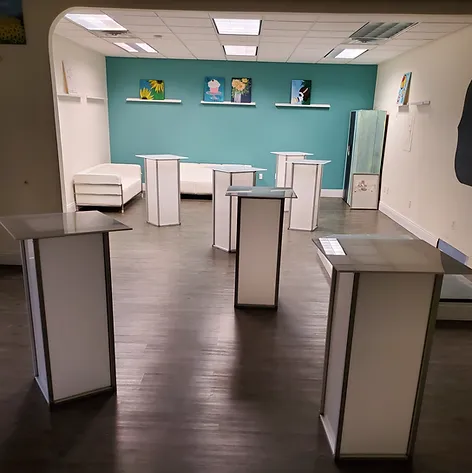 LED COCKTAIL TABLES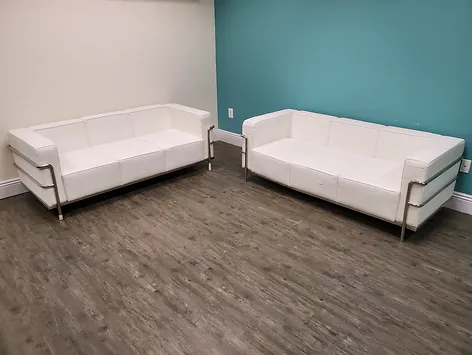 WHITE PLUSH SOFAS
Start Planning Today!
Give Us A Call for All Your DJ & Entertainment Needs In Caldwell with A Showroom & The Surrounding Tri-State Area!