EYE to EYE Events Is Bloomfield's Dependable Event Planning Service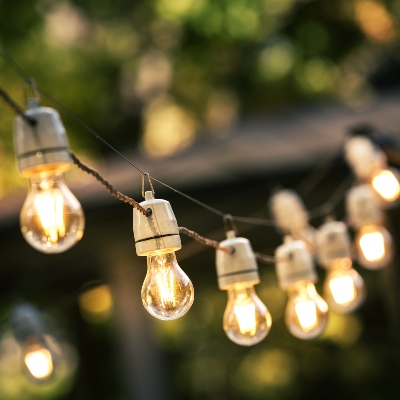 When you're looking for event planning help for your next party, dinner, or get-together in Bloomfield, calling EYE to EYE Events is the right first step to make! We are the area's top-rated event planner, offering a variety of services and products for you to choose from that will take your event to the next level. Whether you're getting married or your business is holding an event to celebrate success, EYE to EYE Events can provide you with:
Photo booths
Car service
DJ & lighting
And so much more
There's nothing worse than an event that falls flat because it doesn't have the right elements to promote fun and excitement, and here at EYE to EYE Events, fun and excitement are just a few of our specialties! Call and speak with one of our event planning experts today to learn more about our services and how we can make your event one everyone will remember.
Bloomfield's Number One DJ Service
What's a party without music? It gets your guests moving and encourages joy and fellowship. With DJ services from EYE to EYE Events, you can get the music you want most for your next event. If your kid has put together the perfect playlist for their sweet 16, we can make sure it is played loud and clear so every moment will have the background music they want. If you're not sure what kind of music you should play in the background of your corporate dinner or keynote speaker event, our DJs can help curate a list of songs that fit the vibe you want. Of course, there's more to DJing than just playing music! Our DJs will narrate and announce your entire event if you so please, adding some extra fun and personality to the environment. Ask us about our DJs and which one could be right for you!
Photobooths To Help Make Memories In Bloomfield
Call EYE to EYE Events for photo booths that will make it easier than ever to make memories at your next event. You could hire an event photographer to take photos for you, and for certain events like weddings, that's always a smart idea. But for birthdays, corporate events, and other more frequent parties, a photo booth can give your guests the freedom to take any kind of photo they like! Our photo booths come with a variety of props and masks to make the pictures fun and unique. You can even get a flower or balloon wall to make a beautiful backdrop for professional photos, too.
Reviews and Testimonials for EYE to EYE Events in Bloomfield
Start Planning Today!
Give Us A Call for All Your DJ & Entertainment Needs In Parsippany & The Surrounding Tri-State Area!