Top-Rated Event Planning Company Serving Parsippany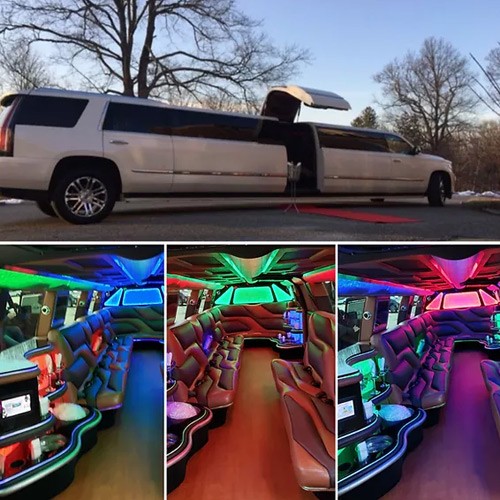 When it comes to event planning in Parsippany, there's only one company that everyone knows will make their parties a success, and that's EYE to EYE Events. No party or get-together should ever be boring or lackluster, and with help from our team, yours won't be, either! From our party entertainers like musicians and performers to our special effects like sparkler fountains, your next party is sure to excite your guests and make whatever you're celebrating a truly special memory. From dinners commemorating corporate success to birthday parties celebrating one or more of your favorite people (or even yourself!), EYE to EYE Events loves being the event planning company everyone in Parsippany can rely on for services and products that will make their events a night to remember. Make the call to our experienced team today and let's get started planning your next party!
Professional DJ Services For Weddings & More In Parsippany
DJs have always been a staple at parties to keep the crowd entertained and the music bumping all night long. If you're throwing a party in Parsippany and you want your guests to be able to let the music take them away, call EYE to EYE Events! Our DJs have plenty of experience working proms, weddings, and other events that involve dancing and introductions. We'll provide you with a reliable sound system and even a color-changing booth to create a vibrant atmosphere that no one can deny. You can provide our DJ with your own curated playlist so everything is exactly as you want it, or we can play a few surprises to keep your audience on their toes. No matter what kind of music you want for your event, our DJs can bring the party all night long.
Parsippany Loves Our Entertaining Photo Booths
Pictures are worth a thousand words, especially pictures taken at special events like weddings, birthdays, proms, and more! Professionally taken photos are great for social media and framing in the house, but everyone loves classic photo booth strips that give a more fun, laidback reminder of the night everyone enjoyed together. EYE to EYE Events is happy to provide photo booth rentals that will give your guests the perfect way to make memories that aren't in front of a professional photographer. We provide you with a myriad of props to make your photos as silly as you want, while our interactive photo booth offers entertainment along with instant print photos that everyone will love. Don't forget to ask about our flower and balloon walls that will give any photo taken at your event a regal backdrop.
Reviews and Testimonials for EYE to EYE Events in Parsippany
Start Planning Today!
Give Us A Call for All Your DJ & Entertainment Needs In Parsippany & The Surrounding Tri-State Area!