4 Things To Consider When Choosing Your Event Venue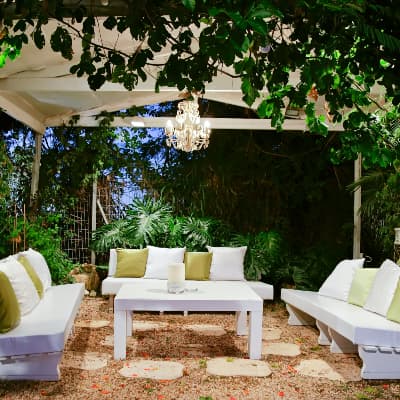 When you're hosting an event, no matter what kind of event it is, you have a ton of decisions to make: food and drink, music choices, lights, entertainment, and more. But perhaps the most important decision to make and the one that will have the most impact on your event is the venue. Everything from the date to the number of people who can attend could depend on the venue and the location you pick. While this sounds pretty intimidating, you won't have to worry for long with these tips on making the right decision on your event venue from EYE to EYE Events.
Location
When planning a local event, choosing a venue within a reasonable distance from the homes and workplaces of your attendees is smart. However, if you have people traveling from out of town for something like a wedding, a venue closer to hotels and airports would be beneficial. Providing your guests with maps, directions, and shuttle information will also help your guests feel comfortable and confident making it to your event on time.
Parking
Parking is essential when it comes to holding an event, no matter its size. No one likes having to drive through the area around your venue to find available parking-- not only does it create tension, but it can also make your party-goers late. Unless your guests are arriving with the help of a car service or public transport, having a venue with a sizeable parking lot or even valet parking would be your best bet. If there are no available parking lots at the venue grounds, you could always reserve nearby parking lots or hire your own valet.
Capacity
Consider the size of your event and how many people are coming. Will there be dancing? Will you need enough space to sit everyone for dinner? How many vendors will you have, if any? Don't forget about fire and safety codes for your city that you'll have to abide by as well. Your event planning company or expert will be able to help you find all of this information about your venue options and help you pick the one that will fit your capacity needs.
Amenities
A large but easy-to-forget part of choosing a venue is making sure it has the amenities you need. If you're planning on serving food, you'll need to make sure there is a kitchen facility big enough to support your needs. If you aren't renting your own tables and chairs, ensure your venue has them on hand. Will you have a need for audio-visual capabilities? You'll need to make sure that the right equipment is provided to you by the venue or you may need to bring your own.
EYE to EYE Events is the event planning professional you can rely on to help you plan and throw any event in Caldwell with a showroom and in the Tri-State area we provide, from corporate dinners and presentations to sweet 16s and everything in between. We can help you pick the perfect venue with these tips in mind so your special day will have everything it needs to be successful.
Start Planning Today!
Give Us A Call for All Your DJ & Entertainment Needs In Caldwell with A Showroom & The Surrounding Tri-State Area!